Hello, Thanks for stopping by. Feel free to look around. There are short stories, novellas and full length novels. My heroines are loyal, feisty and loving; my heroes strong and silent. Browse through the excerpts and reviews. Check out what's new. Join my announce only newsletter here. Enjoy yourself and let me know what you think.
After the Dark
My Newest Quick Read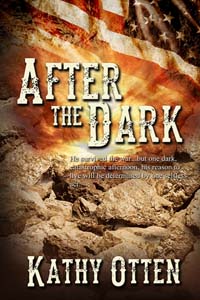 Has Liam Gallagher's reason for living come down to one last selfless act?